Are You in the Bullseye? The Making of a DEA Target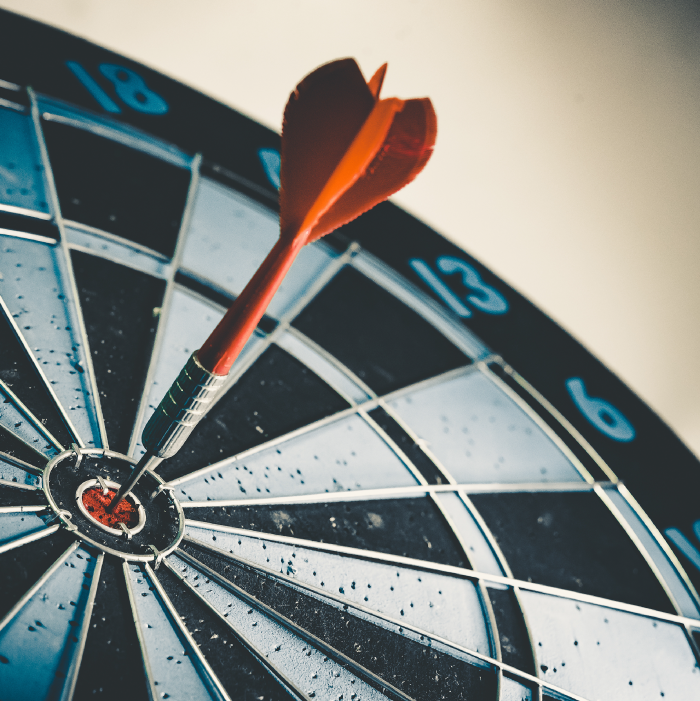 "I've been in practice for 20 years and the DEA has never come around. There's nothing to worry about."
Ever had that thought? In truth, no one is immune to DEA investigations. Even if you've gone 20 years of practicing without a visit, that doesn't mean you're permanently in the clear.
Ignoring the risks and being overconfident in your practice's safety and security can blind you to serious issues that may be brewing. In this blog, we'll delve into the factors that make healthcare practitioners susceptible to DEA investigations and explore the sources the DEA utilizes to build their cases against practitioners.
Assessing Your Practice's Vulnerabilities
To truly understand the risks your medical practice faces, it's essential to conduct a thorough assessment of its vulnerabilities. By examining the following key areas, you can identify potential weaknesses and take proactive measures to mitigate risks.
Compliance with Recordkeeping and Security
Are you actively addressing any existing problems and making data-driven adjustments to ensure that your recordkeeping and security measures remain in compliance? It's imperative to have robust recordkeeping procedures and effective security measures in place. Without them, you're more likely to grab the attention of DEA investigators and potentially put your practice at risk.
Employee Trustworthiness
Can you be absolutely certain that your employees are as trustworthy as you believe them to be? It's not fun to think about, but the integrity of your employees plays a significant role in maintaining compliance and preventing drug diversion. Conducting thorough background checks, implementing appropriate training programs, and fostering a culture of accountability are essential steps in minimizing risks.
Prescription and Dispensing Practices
Are you reviewing your prescription and dispensing practices to ensure they align with regulatory guidelines and professional standards? Assess whether your prescribing patterns are consistent with legitimate medical purposes and evaluate the controls in place to prevent overprescribing or inappropriate use of controlled substances.
Implement robust protocols for monitoring and reviewing patient histories, conducting thorough examinations, and documenting treatment plans. Consider utilizing Prescription Drug Monitoring Programs (PDMPs) to identify potential red flags or patterns of misuse. By demonstrating responsible prescription and dispensing practices, you can mitigate the risk of attracting DEA scrutiny.
The DEA's Investigative Process
"When registrants become targets of DEA investigations, they may never know it until the day Special Agents and Diversion Investigators walk through the door. By the time that happens, there's probably a great deal of collected intelligence stacked against them, and fixing any problems just got a lot more expensive and complicated," explained Jack Teitelman, a former DEA Special Agent and CEO of Titan Group.
Most practitioners are unaware of or haven't considered the fundamental sources that the DEA utilizes to develop their cases. Let's take a closer look at these sources:
Complaints and Tips
Complaints and tips from various individuals often serve as the starting point for DEA cases against practitioners or clinics. It could be an email sent to an investigator by a competitor who deems your prescribing practices as dangerous, or a call made to the local DEA office by a disgruntled employee. Paying attention to these complaints and tips is crucial in order to proactively address any potential issues.
Leads from Other Agencies
Sharing leads and intelligence is common among regulatory and law enforcement agencies. If you've encountered any issues with a state board or failed a health department inspection, there's a strong likelihood that the DEA will become aware of it. Cooperation and compliance with other agencies are key to mitigating risks.
Identifying Outliers
DEA investigators scrutinize computer data related to registrants, with a particular focus on identifying outliers. For example, if your practice consistently ranks as the top purchaser of controlled substances in your state or your purchases significantly exceed those of similarly sized practices, it raises suspicions and may pique the interest of the DEA.
Suspicious Orders
In response to the Substance Use-Disorder Prevention that Promotes Opioid Recovery and Treatment for Patients and Communities Act, the DEA introduced the Suspicious Orders Report System (SORS) in October 2019. The system requires drug distributors to upload data on suspicious orders.
These orders include unusually large quantities, significant deviations from a registrant's normal ordering pattern, or abnormally frequent orders. Practitioners reported through the system draw the attention of the DEA.
Theft and Loss Reports
A high number of DEA 106 forms filed regarding missing or stolen controlled substances, or instances where an employee has been arrested for drug diversion, can raise red flags for the DEA. Ensuring tight controls and reporting any such incidents promptly are vital for maintaining compliance and avoiding DEA scrutiny.
Media Attention
If someone in your area has been investigated or prosecuted by the DEA, or if there are media stories about the popularity of certain drugs that may be present in your practice, the chances of the DEA focusing on your practice increase. Increased media scrutiny places your practice under a brighter spotlight. By being proactive in managing your practice's reputation and diligently addressing compliance concerns, you can better navigate — or avoid altogether — the challenges posed by increased media attention and safeguard your practice's standing in the eyes of both the public and regulatory authorities.
Understanding the Risks Makes all the Difference
Disregarding the risks associated with DEA investigations can have severe consequences for your medical practice. By thoroughly assessing your vulnerabilities, focusing on compliance, and familiarizing yourself with the sources the DEA utilizes to build their cases, you can take proactive steps to safeguard your practice.
Remaining informed, vigilant, and ensuring that your recordkeeping, security, and employee integrity are up to par will significantly reduce the chances of DEA intervention. Don't put a bullseye on your back—be prepared and proactive in protecting your practice from DEA scrutiny.
You Might Also Like