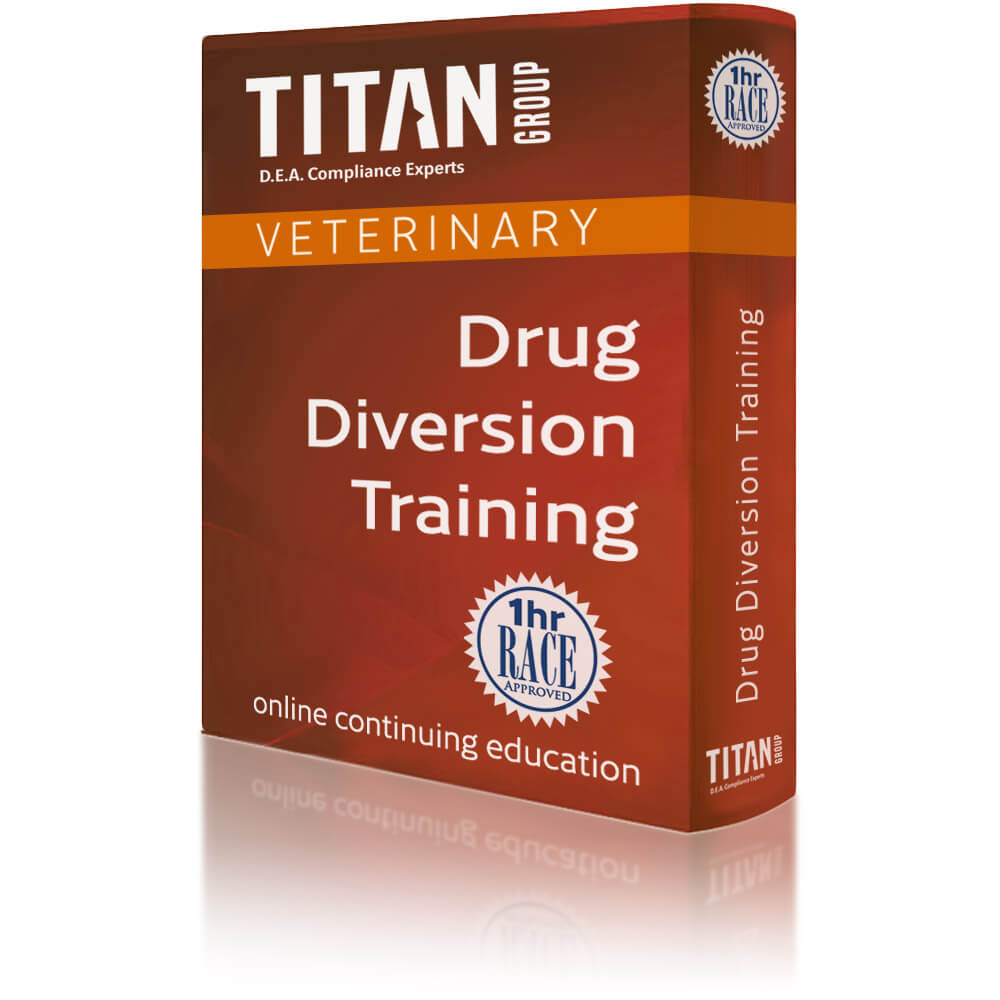 Drug Diversion Training
$65.00
This program has been approved for 1 hour of continuing education credit for veterinarians and veterinary technicians in jurisdictions that recognize RACE approval.
Mobile-Ready / On-Demand.
Description
Titan Group's online DEA Compliance Training provides regulatory compliance expertise delivered by retired DEA Supervisory Special Agents to ensure a comprehensive understanding of requirements for achieving and maintaining ongoing controlled substance compliance. Our DEA Compliance Training module offers guidance on how to interpret and implement the Controlled Substance Act (CSA), Code of Federal Regulations (CFR) and other DEA compliance requirements and procedures into best practices for health care providers and facilities that handle controlled substances. Learning objectives include:
Employee Theft: How well do you know your employees? The internal threat of drug diversion is an increasing concern for healthcare facilities that work with controlled substances. Learn the "tell-tale" signs of employee drug diversion, drug abuse and addiction as well as the drugs most commonly abused.
Doctor Shopping: Learn how to recognize a "doctor shopper", key behavioral indicators of clients using their pets to obtain controlled substances and the most common drugs they target.
Waste Disposal: A key strategy for decreasing the likelihood of drug diversion is proper waste disposal of any unused or expired medications. Learn federal requirements backed by expert-driven recommendations to ensure that controlled substance waste does not go into the wrong hands.