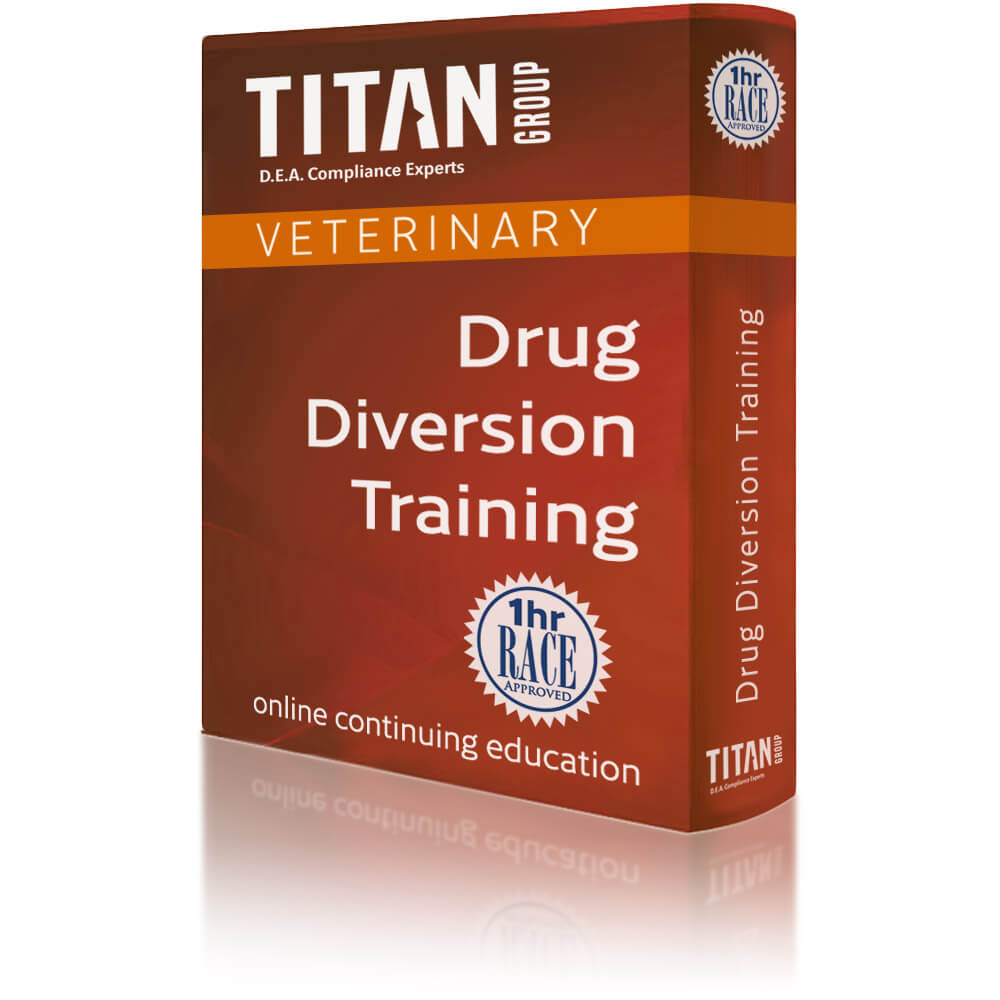 Drug Diversion Training
$65.00
RACE-Approved for 1 hour of continuing education credit for veterinarians and veterinary technicians
Mobile-Ready / On-Demand
With America's opioid crisis continuing to strike communities everywhere, it is vital that healthcare professionals understand how to protect against the internal and external threats of drug diversion. TITAN Group's Drug Diversion Training module provides the knowledge, oversight, and necessary tools to assist healthcare professionals in effectively detecting and preventing drug diversion.
Content includes:
Employee Theft: How well do you really know your employees? Learn which medications are most prized by drug seekers, the signs of substance use disorder, and how to spot the warning signs of employees diverting drugs.
Doctor Shopping: Learn how to identify "doctor shoppers" by understanding the key behavioral indicators of people using their pets to obtain controlled substances, as well as which drugs they want from you.
Waste Disposal: Often overlooked, secure waste disposal of unused or expired medications is essential for cutting the risk of drug diversion. Learn federal requirements plus proven real-world steps to keep your controlled substance waste out of the wrong hands.